While this is not a true Throwback Thursday post, it is something we did last year, so I'm counting it.
I'm certain I've mentioned before that my kids LOVE countdown calendars. Especially the activity ones.  Last year, I downloaded this fabulous Halloween countdown, and we had such fun following along with all the ideas!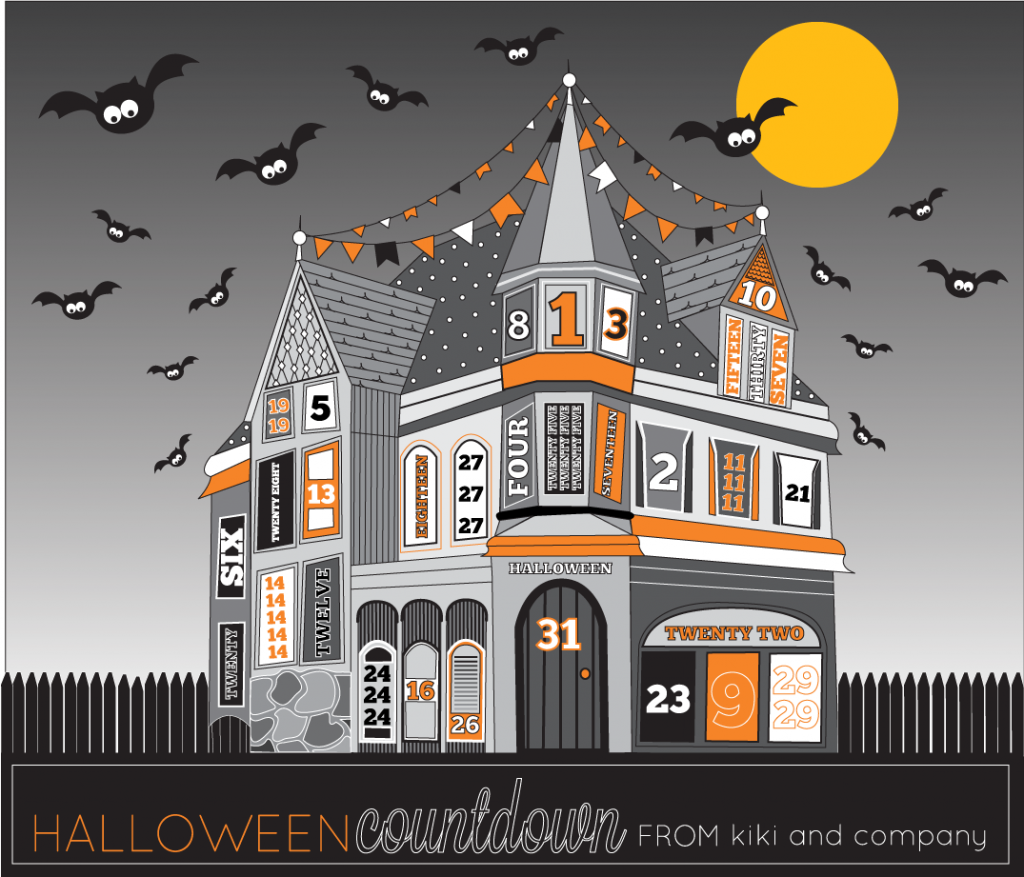 One of our favorites was the day we got to make a garland.  The boys were at school, but Princess Thundercloud was thrilled to help.
We literally created this from things we already had on hand (because I forgot to sneak a peek at what was coming up on our calendar the day before!).  While I cut triangles from scrapbooking paper, the Princess put 3D Halloween stickers (mummies, vampires, and monsters) and paper strips on clothespins.
Then we strung them all up on orange and white bakers' twine. We had another vintage-style garland that we've used for several years, and we hung that above our newly created one.
We strung these over the doors in the kitchen, because my helper said we spend a lot more time in the kitchen than we do in the living room, so why decorate the fireplace mantel. Good point.
By the way, I printed our download at Costco…they have great prices, and it will suck up a lot of ink if you do it at home…plus, it's quite large (16×20) so you might not even have that capability.  We can use this year after year, too…it was one of the few things not damaged in our move this summer!